Tooher-Ferraris Insurance Group is a family owned and operated independent insurance agency serving New England since 1932.
Since 1932, Tooher-Ferraris Insurance Group has tailored insurance and risk management programs to meet the unique needs of each family, business and individual we insure.
Our dynamic team is made up of career insurance professionals and industry leaders dedicated to understanding the changing marketplace. Our collaborative approach utilizes our collective years of experience to better serve our customer. 
The insurance companies we represent are among the strongest financial institutions in the world. Equally important is their long history of equitable claims payment delivered with exemplary service. 
OUR APPROACH
Your lifestyle is one that deserves to be protected.
Risk Synergy® — A Personalized and Proprietary Approach
At Tooher-Ferraris Insurance Group we deliver an integrated insurance and risk management program that protects the assets of each individual, family, and business we insure.

Risk Synergy is a synchronized collaboration of:
Tooher-Ferraris' Team
Insured Family, Association or Business
Insurance Carrier Resources
By coordinating underwriting, loss control, audit, claims, our team, and your objectives, we can deliver a superior and sustainable plan.
Risk synergy delivers:
Optimal Pricing
Transparency in Underwriting
Tailored Coverage
Reduced Exposure to Loss
Superior Claims Management
Stability
From compliance to communication, Tooher-Ferraris will deliver a full spectrum of solutions for your personal and business needs.
As a Trusted Choice Independent Insurance Agency we offer multiple insurance carrier options, knowledge and experience to help identify your strategic objectives with the goal of delivering innovative insurance and risk management solutions.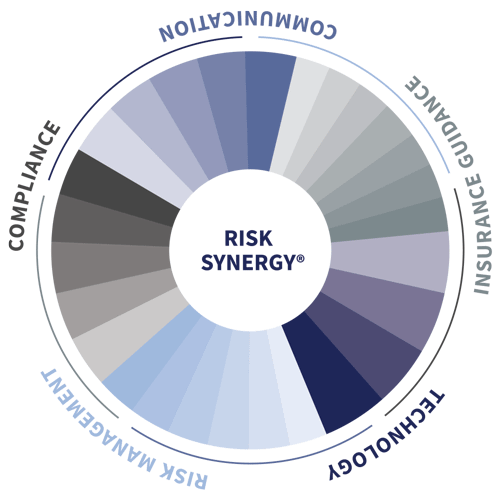 Contact a team member today for a complimentary insurance audit and learn how we can offer you tailored coverage to meet your unique needs.
1.
Integrity
Showcase the highest ethical standards internally and externally during each day and throughout each interaction.
2.
Advocacy
Advocate on behalf of the client and educate them throughout the process.
3.
Teamwork
Collaborate collectively for the benefit of the business and customers.
4.
Consistency
Deliver reliable, responsive, and professional, high-touch service.
5.
Philanthropy
Give back. Donate time and engage with those throughout our community that are in need.
6.
Thought-Leadership
Learn, grow, and be ahead of the curve. Navigate our customers through the changes in the marketplace.
OUR MISSION
Thoughtful insurance, you can trust.
Your lifestyle is one that deserves to be protected. Tooher-Ferraris Insurance Group's proprietary methodology, Risk Synergy®, produces a customized insurance and risk management program for each individual, family, and business that we insure. Our friendly and knowledgeable team advocates, educates, and delivers high-touch service to our customers with honesty, integrity, and dependability.
Tooher-Ferraris Insurance Group is actively involved in giving back and proud to support local charities that work to enrich the lives of others. Each year we are committed to donating a portion of our profits to organizations that directly impact our community.

The Darien Road Race to benefit The Community Fund of Darien
Laurel House, Inc.
Greenwich September 11th Memorial
ElderHouse
Darien Athletic Foundation
Stamford Center for the Art's
Connecticut Food Bank
Sono Stroll / Human Service Council Norwalk
American Red Cross
Vietnam Veterans of Wilton / Darien
Stamford Education 4 Autism
Weston CT Volunteer EMS
CT Children's Medical Center
Turn of River Fire Department
United Way of Greenwich
Westchester Medical Center / Maria Fareri Children's Hospital
Bridgeport Carib Youth
Wilton Family YMCA